The 4th Annual Jaseng Academic (AJA) Conference, held on August 13, 2023, in Seoul, South Korea, was a pivotal event in the realm of integrative medicine. Co-hosted by Jaseng Hospital of Korean Medicine and Michigan State University College of Osteopathic Medicine, the conference gathered over 500 professionals, including Korean Medicine Doctors (KMDs), Medical Doctors (MDs), Doctors of Osteopathic Medicine (DOs), acupuncturists, researchers, and students. The theme, "Perspectives on Integrative Medicine," marked a departure from previous conferences, embracing a multidisciplinary approach to healthcare.

The event highlighted the importance of holistic patient care and cross-disciplinary collaboration in healthcare. It offered a comprehensive overview of the current state of integrative medicine approached in manual medicine, evidence-based acupuncture treatment, and acupuncture research. The AJA conference served as a platform for global healthcare professionals to exchange ideas and perspectives, bridging the gap between diverse medical systems and promoting improved patient outcomes and well-being.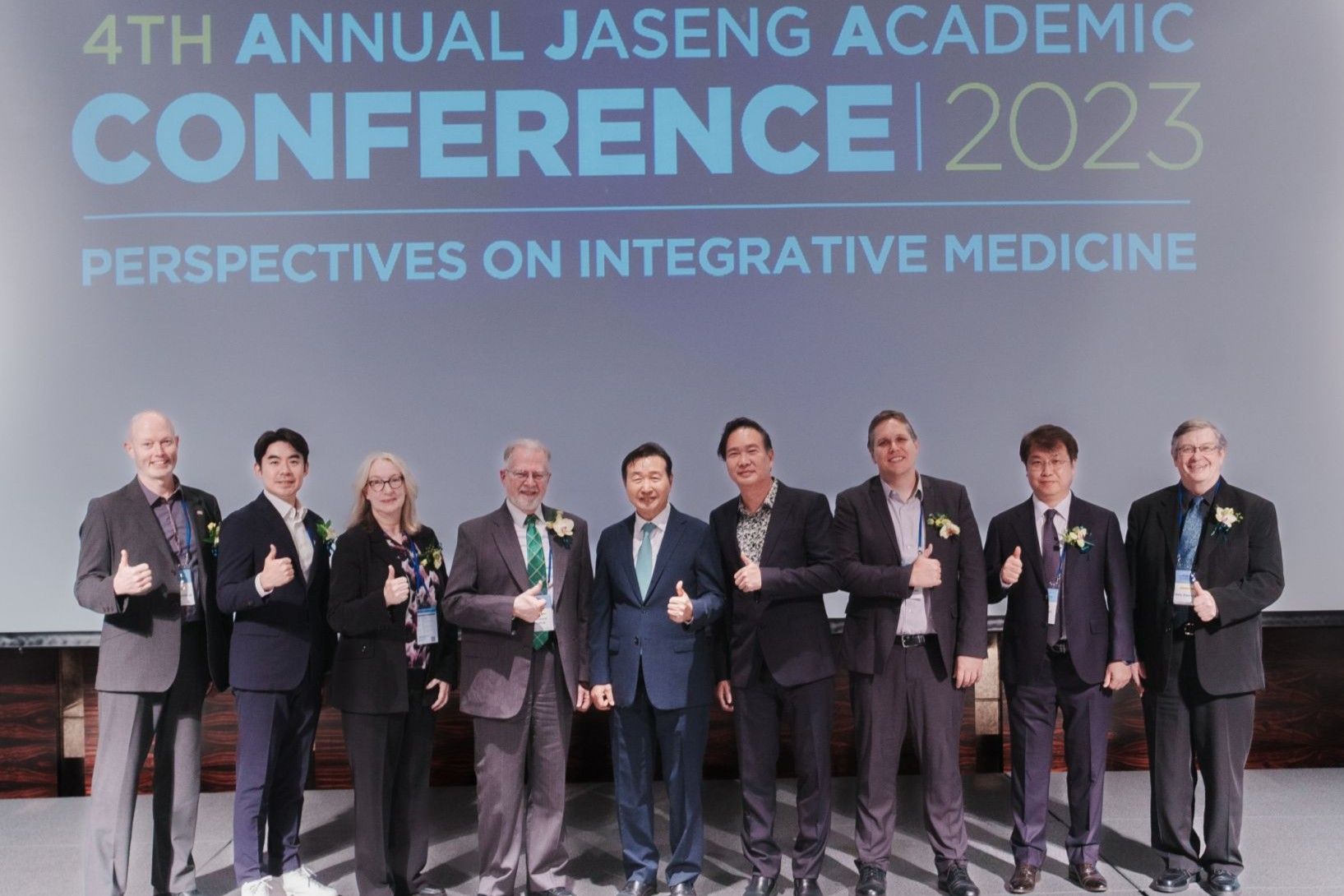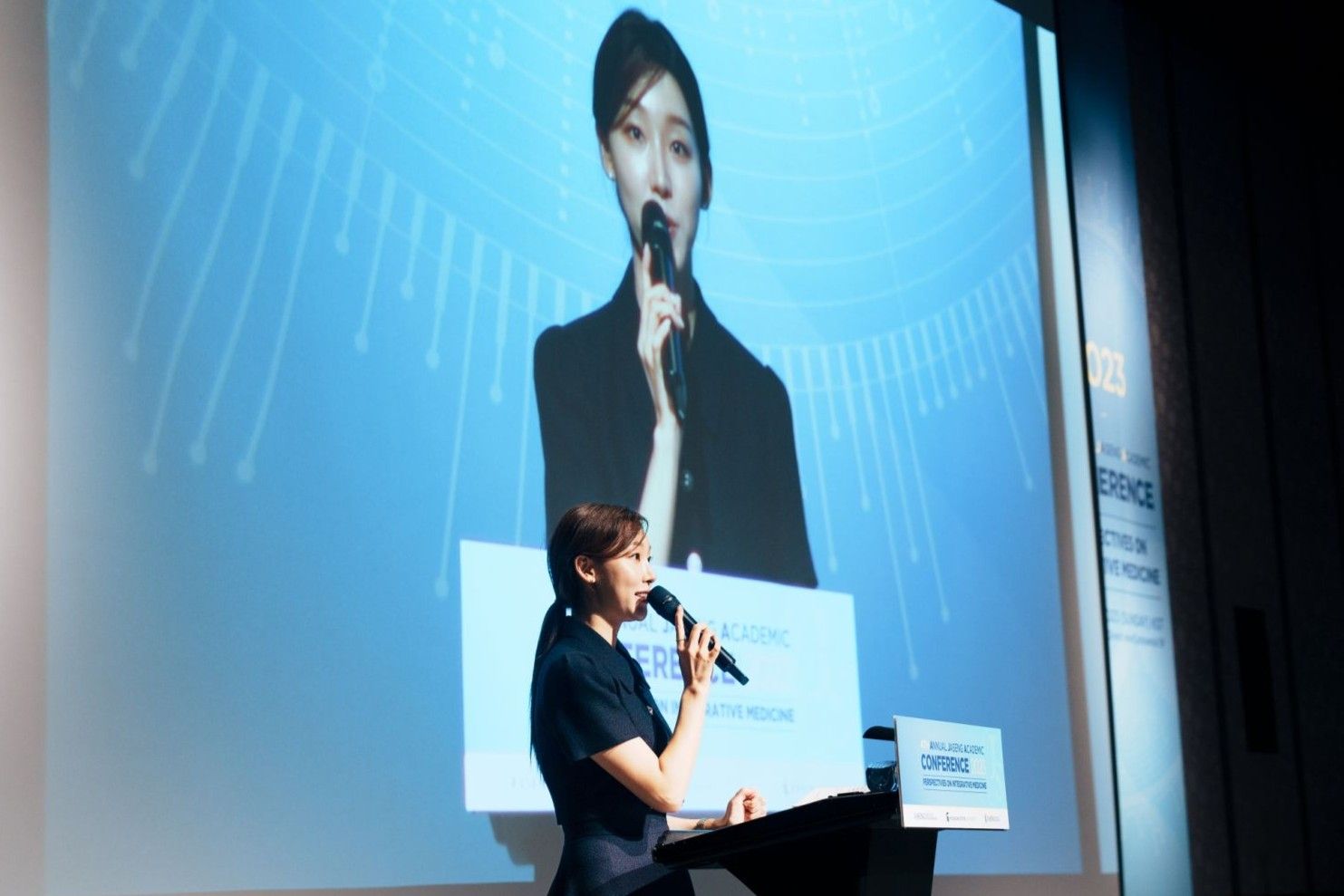 In 2023, marking its 4th event, AJA 2023 conference underwent a significant transformation. It evolved into a dynamic platform for sharing diverse perspectives and ideas from various medical systems, fostering discussions aimed at optimizing treatments for patients across a wide spectrum of topics. Each session was designed to embrace a multitude of subjects and viewpoints from different healthcare professions. The overarching goal shared among healthcare professionals was to prioritize the best possible health outcomes for patients, transcending the distinctions between Eastern and Western medical approaches.
Conference Sessions

AJA 2023 conference was divided into two distinct parts:

Perspectives on manual medicine treatments
Session 1: Integrative Manual Therapies Clinical Session on Chuna Manual Medicine (CMM) and Osteopathic Manual Medicine (OMM)

Perspectives on acupuncture research and clinical practice
Session 2: Perspectives on evidence-based medicine in acupuncture and manual therapies
Keynote Address

The conference commenced with Dr Joon Shik Shin keynote address on Motion Style Acupuncture and Chuna treatment for the Temporomandibular disorder (TMD) patients. MSAT was first developed by Dr. Shin, and is a technique that amalgamates acupuncture with controlled bodily motion, either passively or actively facilitated by the physician, while acupuncture needles are inserted into specific anatomical sites. The term "MSAT" derives from this technique's dual nature.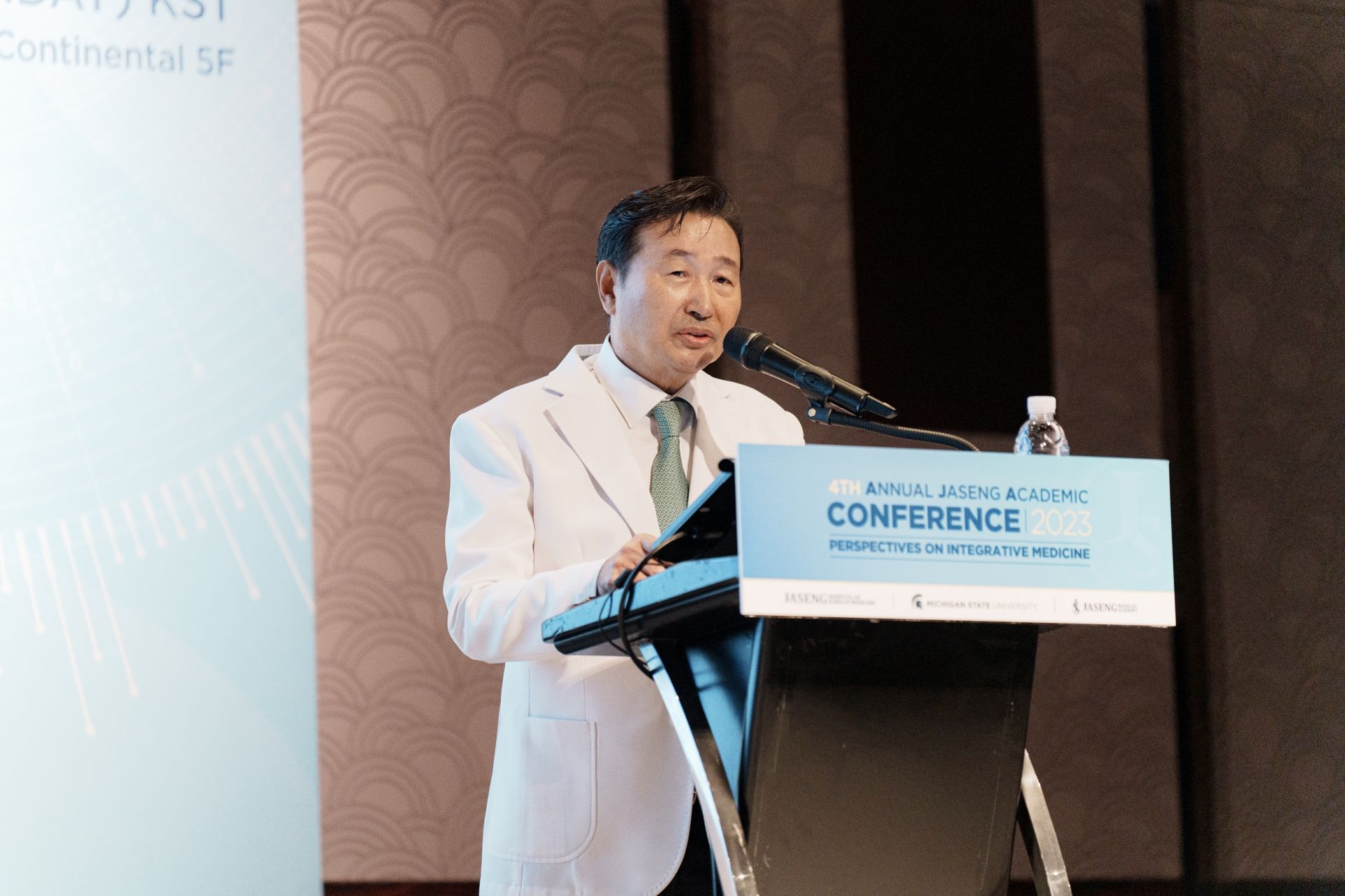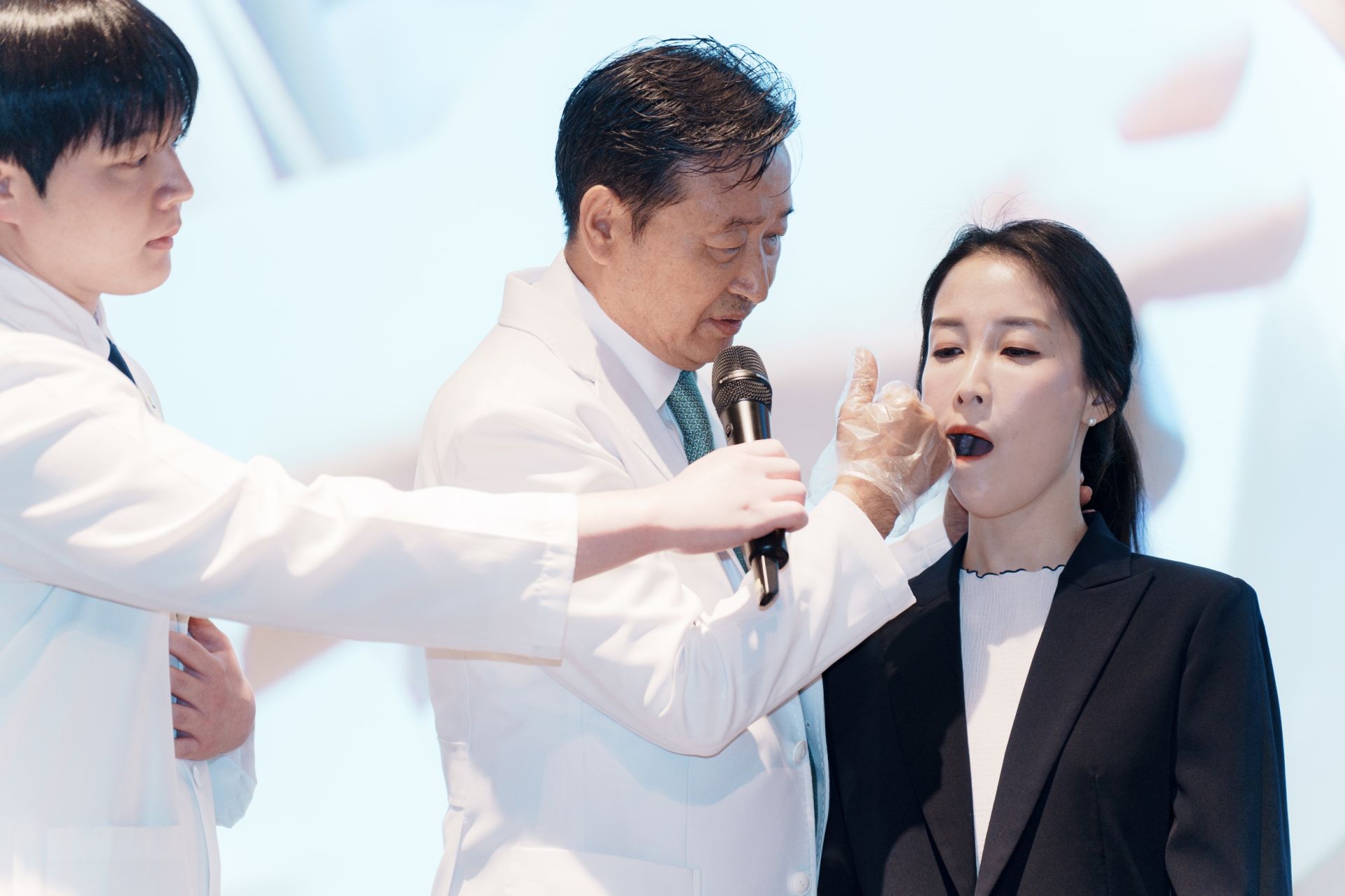 Dr. Shin proceeded to provide a concise procedural overview of the MSAT technique, accompanied by a live treatment demonstration on actual TMD patients.

Numerous studies have explored the effects of MSAT, and their findings have been published in peer-reviewed journals. The cumulative body of evidence suggests that MSAT yielded positive outcomes in terms of immediate pain alleviation and enhanced functional recovery for patients.
Session 1
Throughout the initial session of the conference, a diverse range of perspectives on musculoskeletal treatments were presented, highlighting a recurring theme of holistic patient care. These discussions went beyond addressing surface-level signs and symptoms, emphasizing the importance of delving into the root causes of patients' conditions. This emphasis on treating the underlying causes stands as a cornerstone that healthcare professionals should always keep in mind when embracing an integrative approach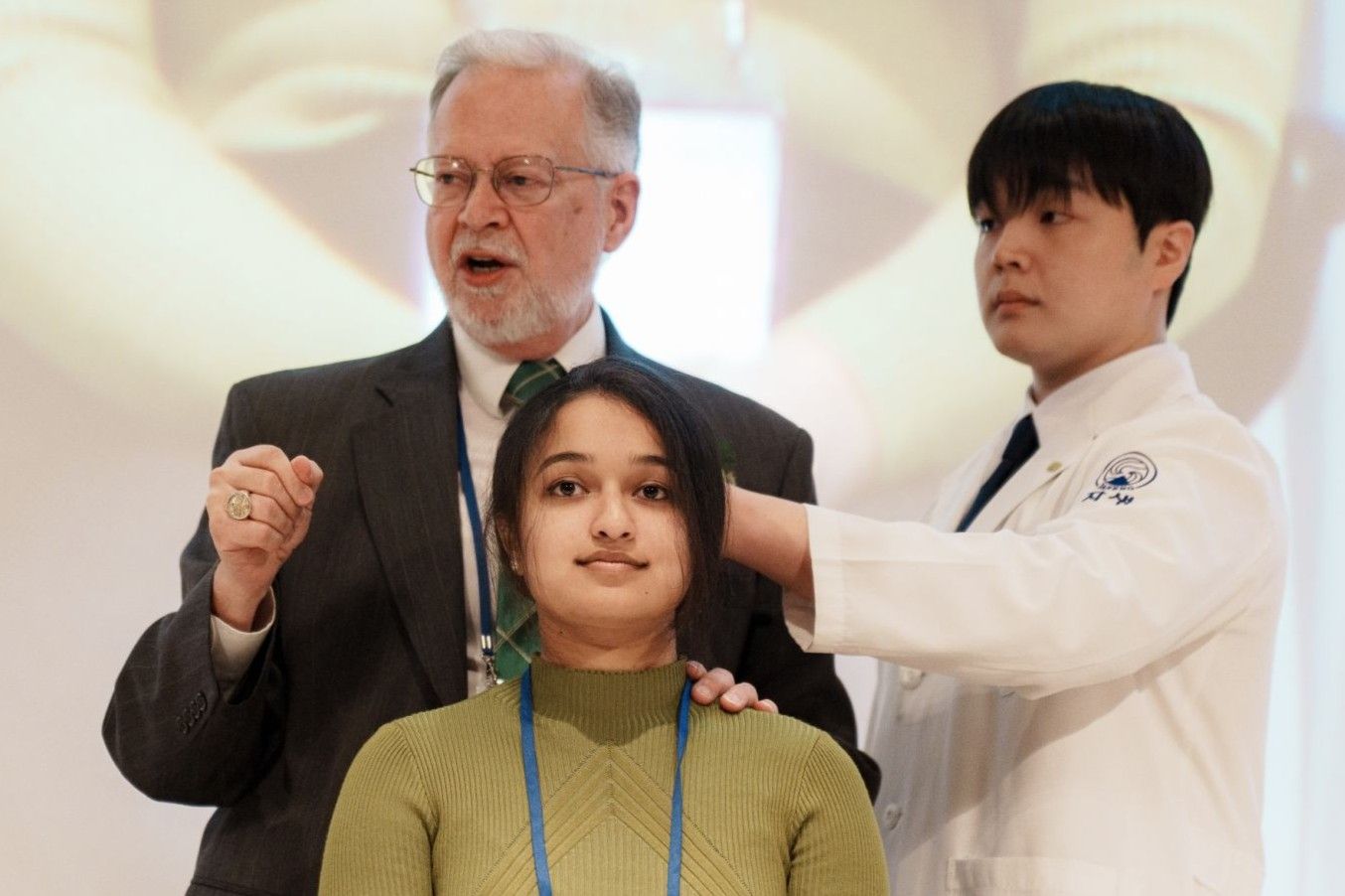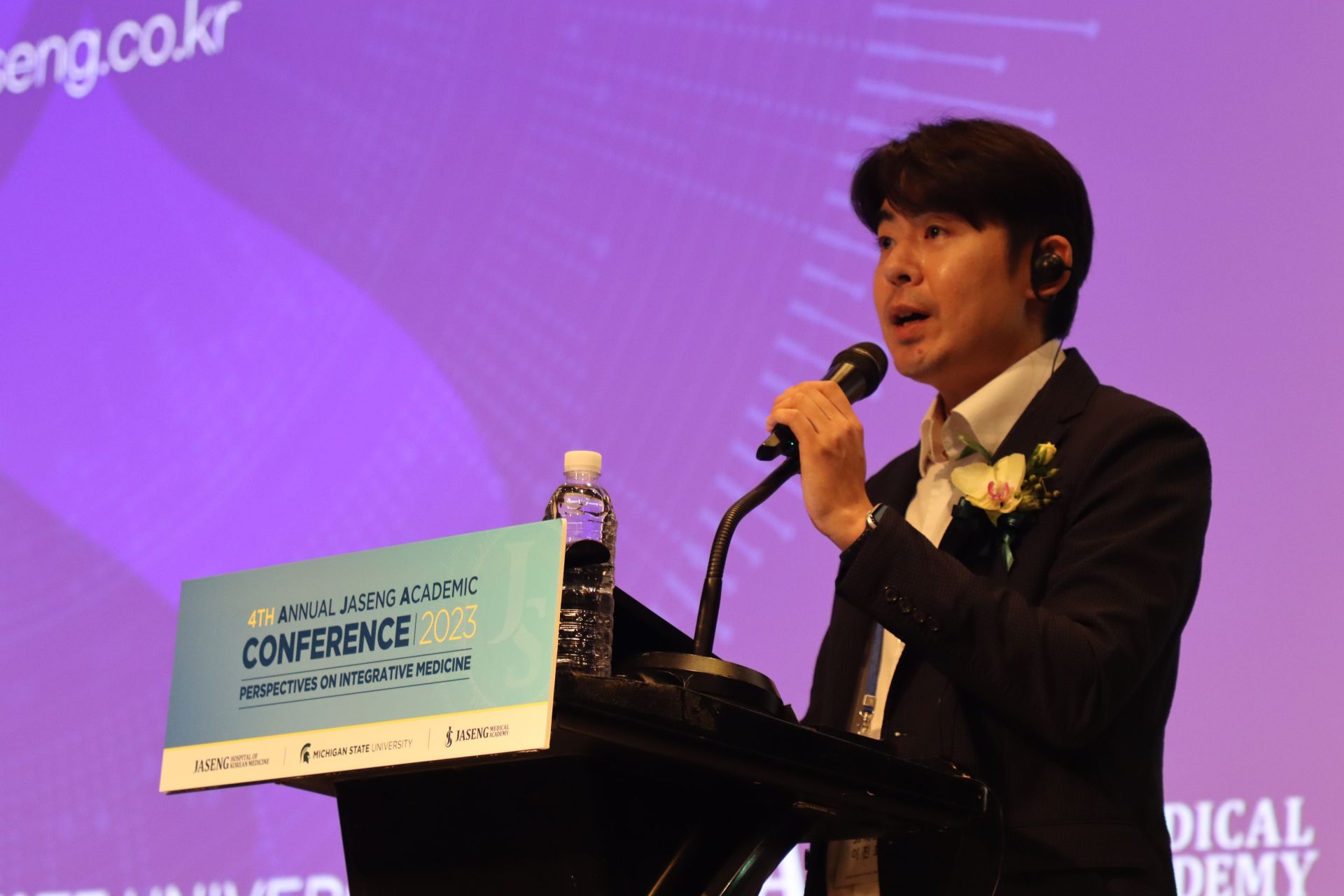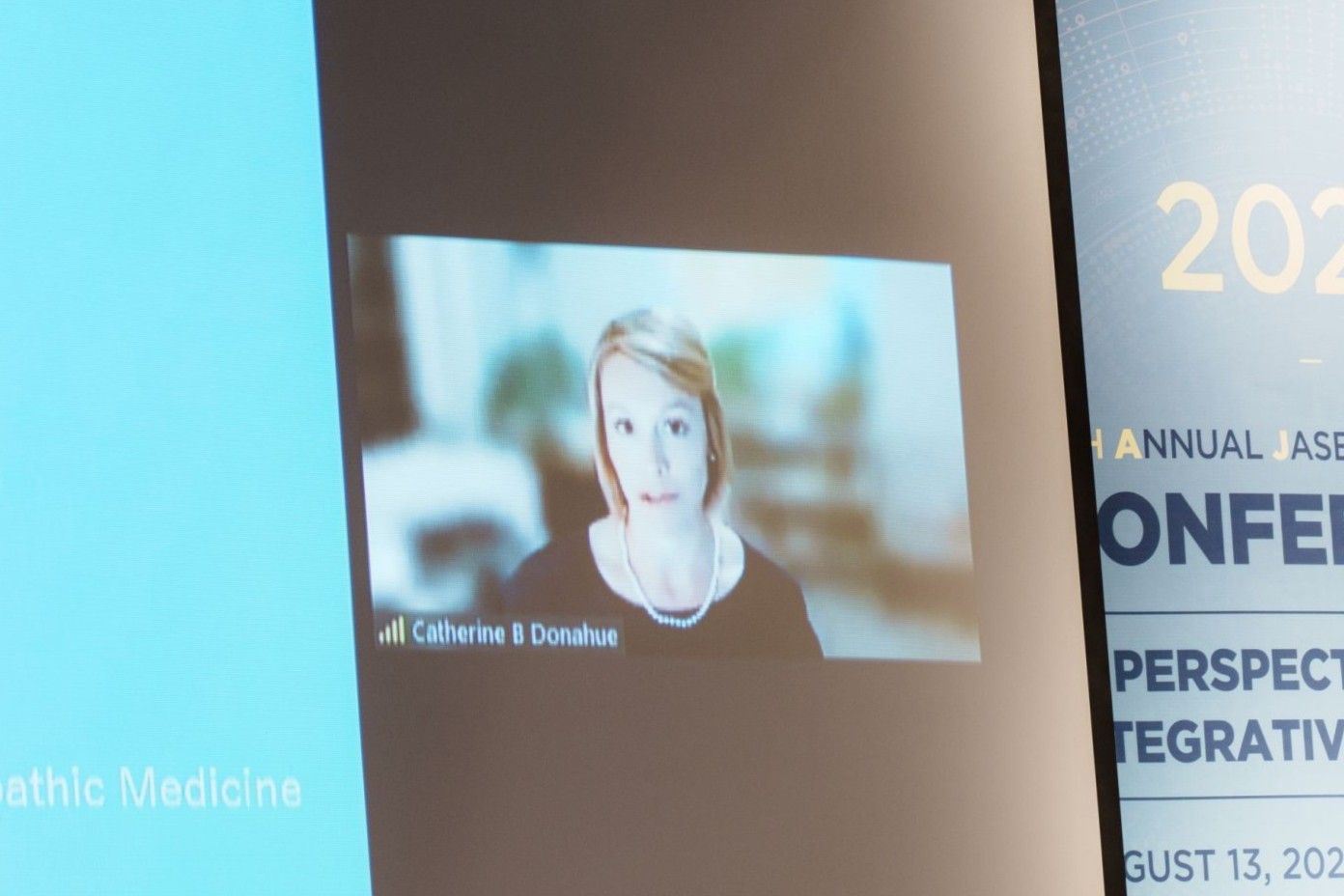 Session 2 - Part 1
During the second session, we witnessed a fascinating exploration of acupuncture from a Western medicine perspective, highlighting its evolving integration into the broader healthcare landscape. This integration underscored the potential for cross-disciplinary collaboration in shaping the future of healthcare practices.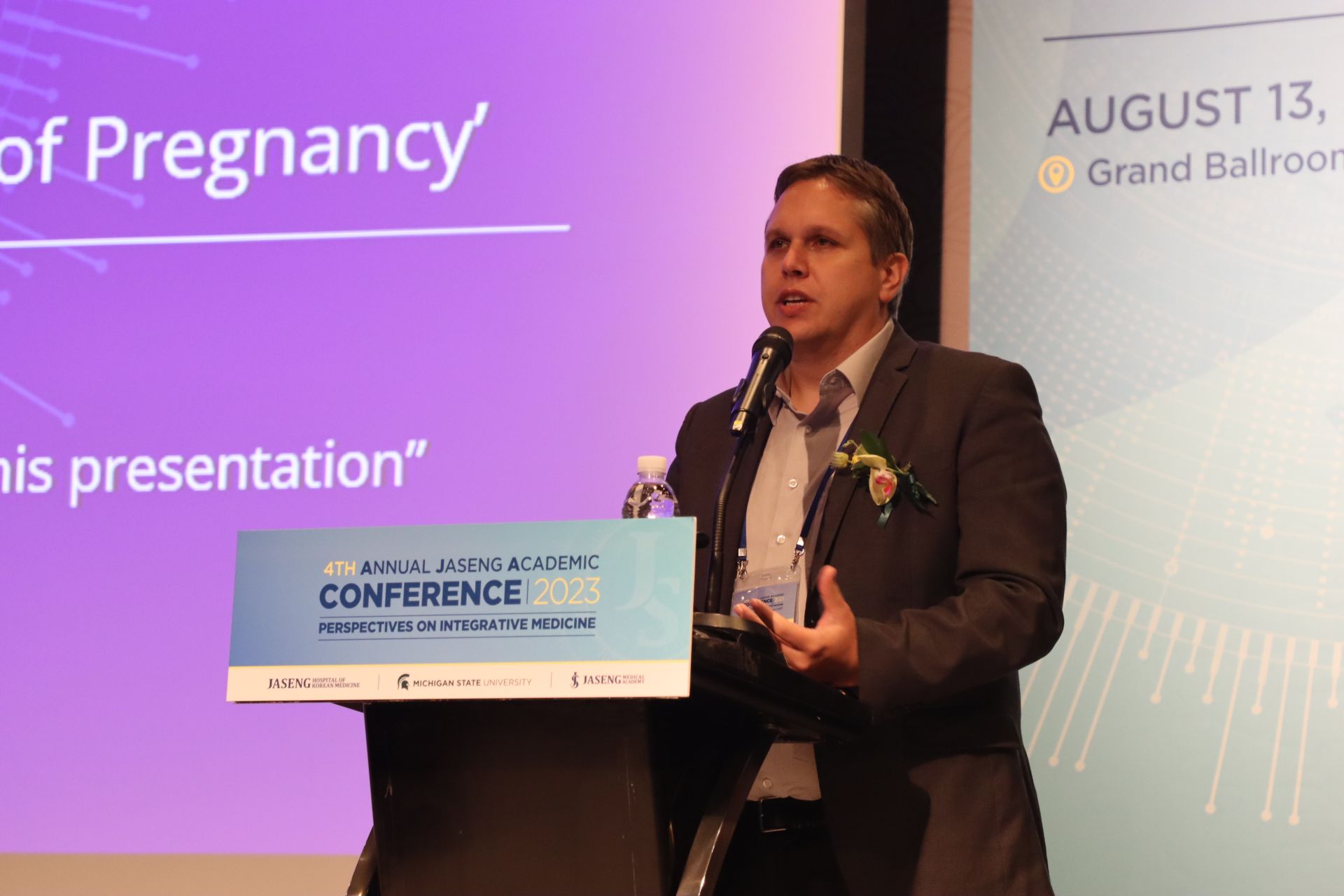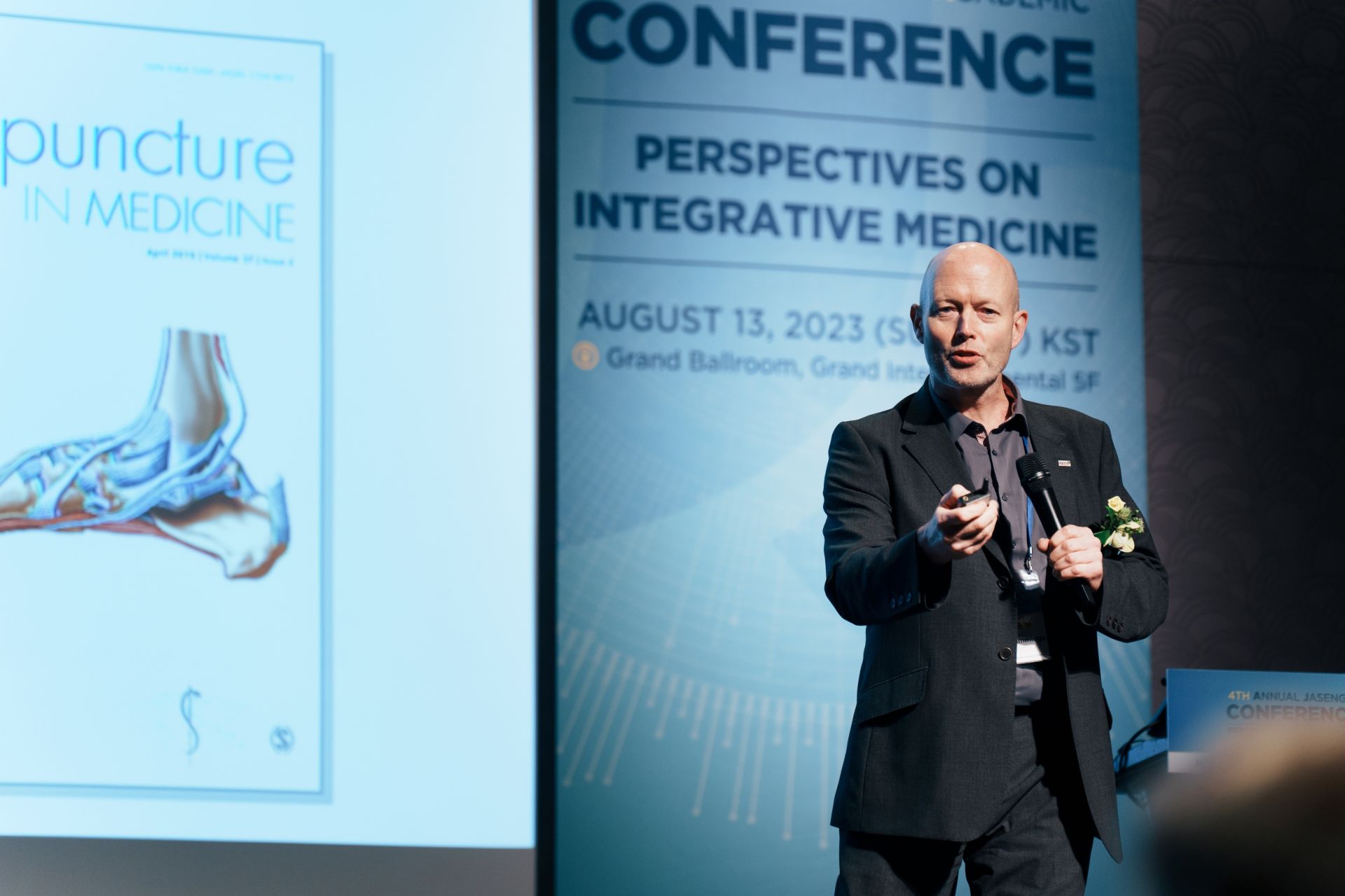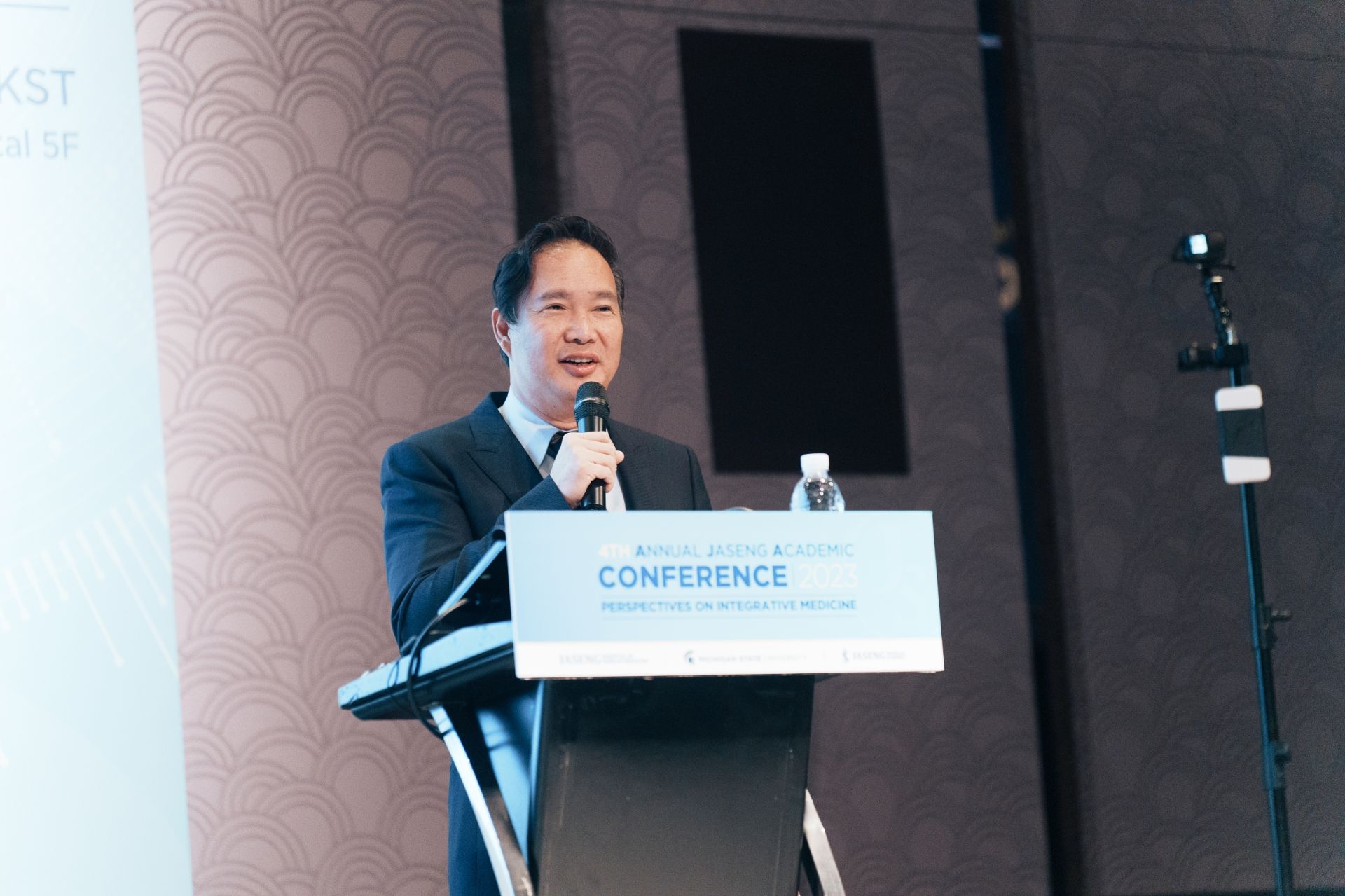 Session 2 - Part 2
The session also delved into the current state of acupuncture research, offering insights into how various perspectives can contribute to robust evidence for real-world clinical applications. The conference, therefore, played a pivotal role in fostering collaboration among healthcare professionals from diverse backgrounds.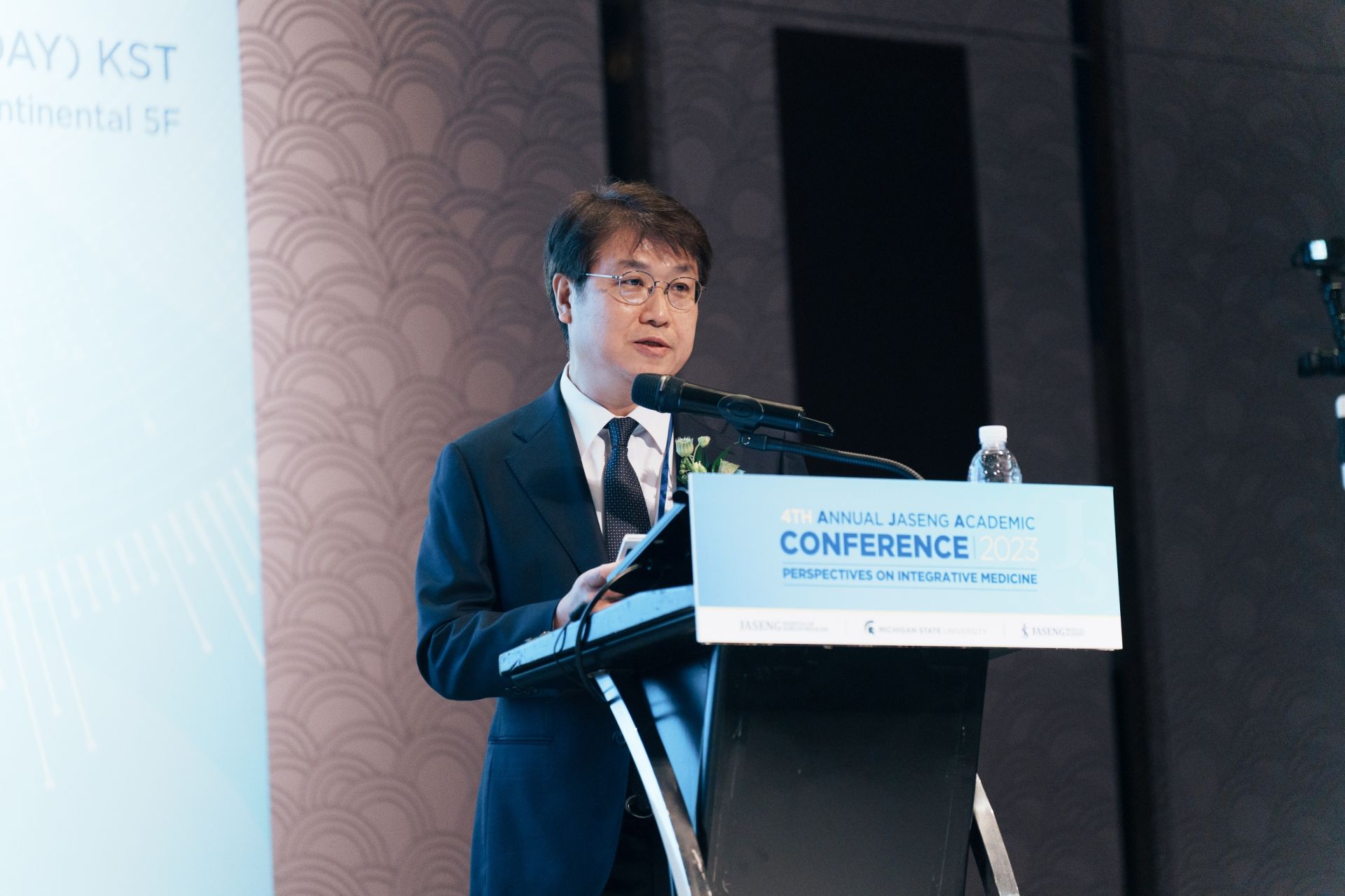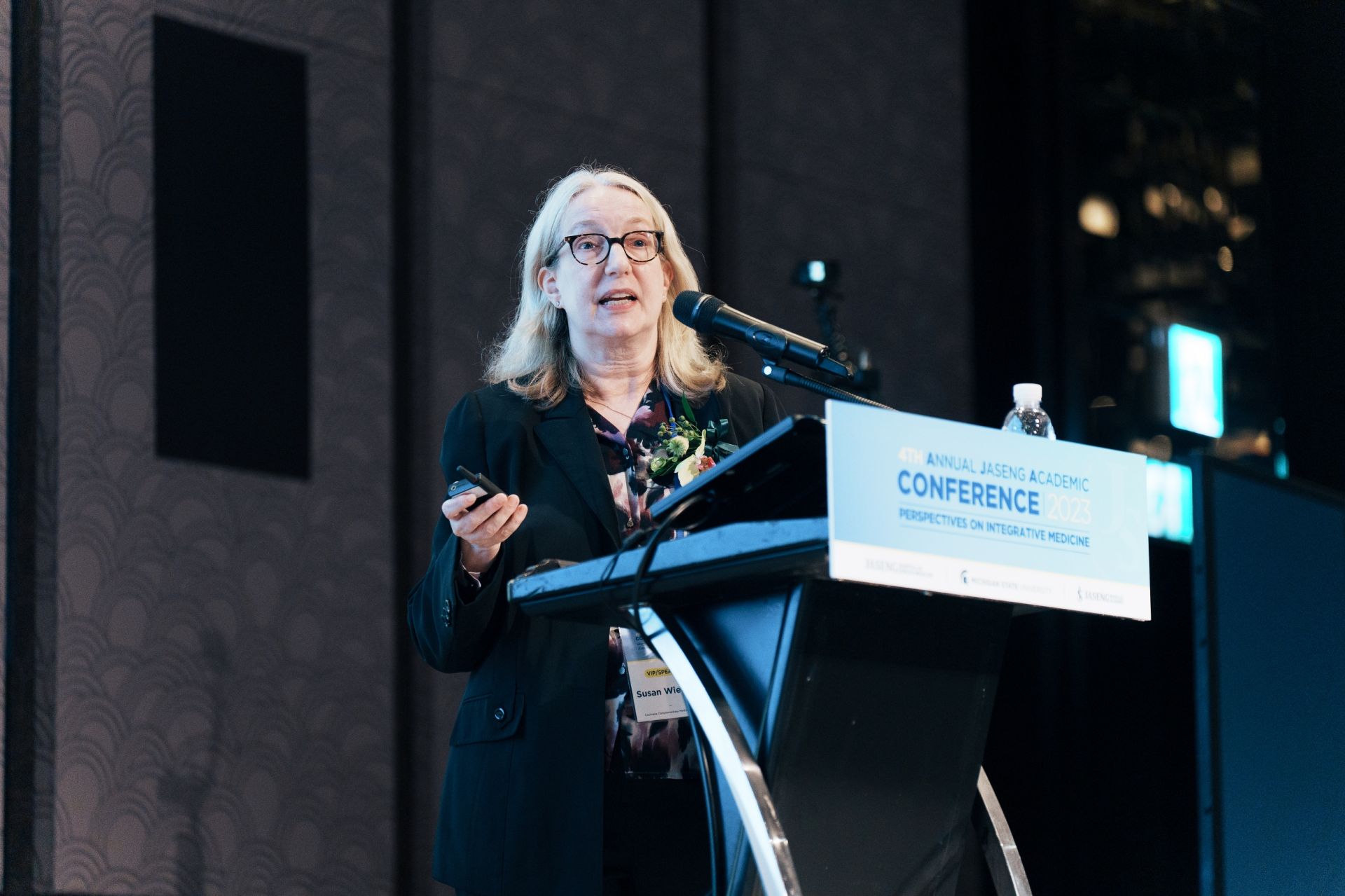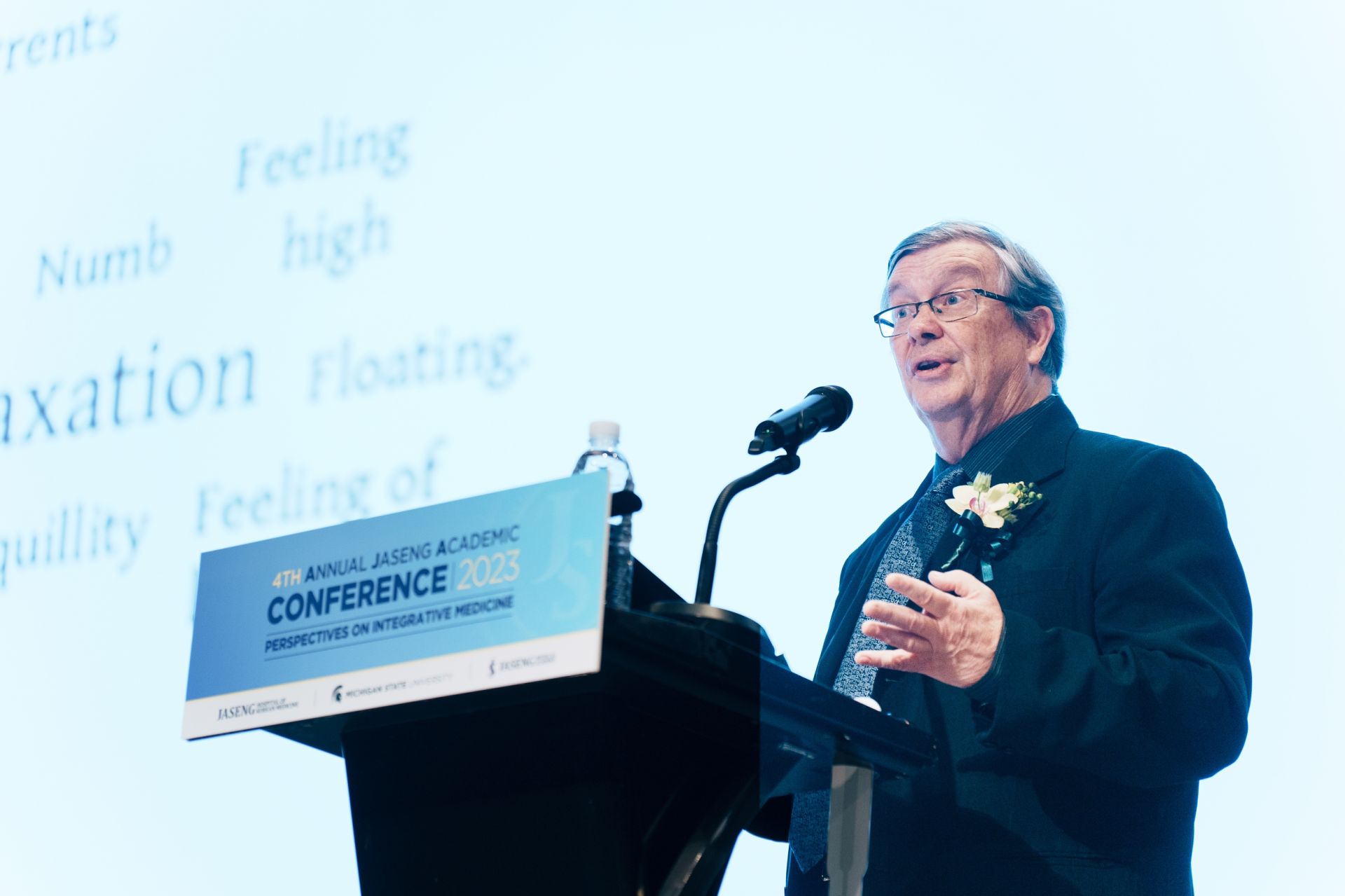 Conclusion
As we anticipate the forthcoming AJA conferences, they hold the promise of serving as inclusive forums where experts from all medical systems can come together to exchange their valuable perspectives. These events aim to transcend conventional boundaries, fostering multidimensional discussions across diverse forms of medical systems. Their ultimate goal is to drive the field of integrative healthcare towards achieving enhanced patient outcomes and overall well-being.
In summary, this review sought to raise awareness and inspire engagement among experts representing various medical disciplines on a global stage. Its overarching mission is to advance healthcare practices, with an unwavering dedication to ensuring the best possible health outcomes for patients. The upcoming AJA conferences are well positioned to carry forward this vital mission, serving as dynamic platforms for the exchange of diverse perspectives and innovative ideas within the realm of integrative medicine.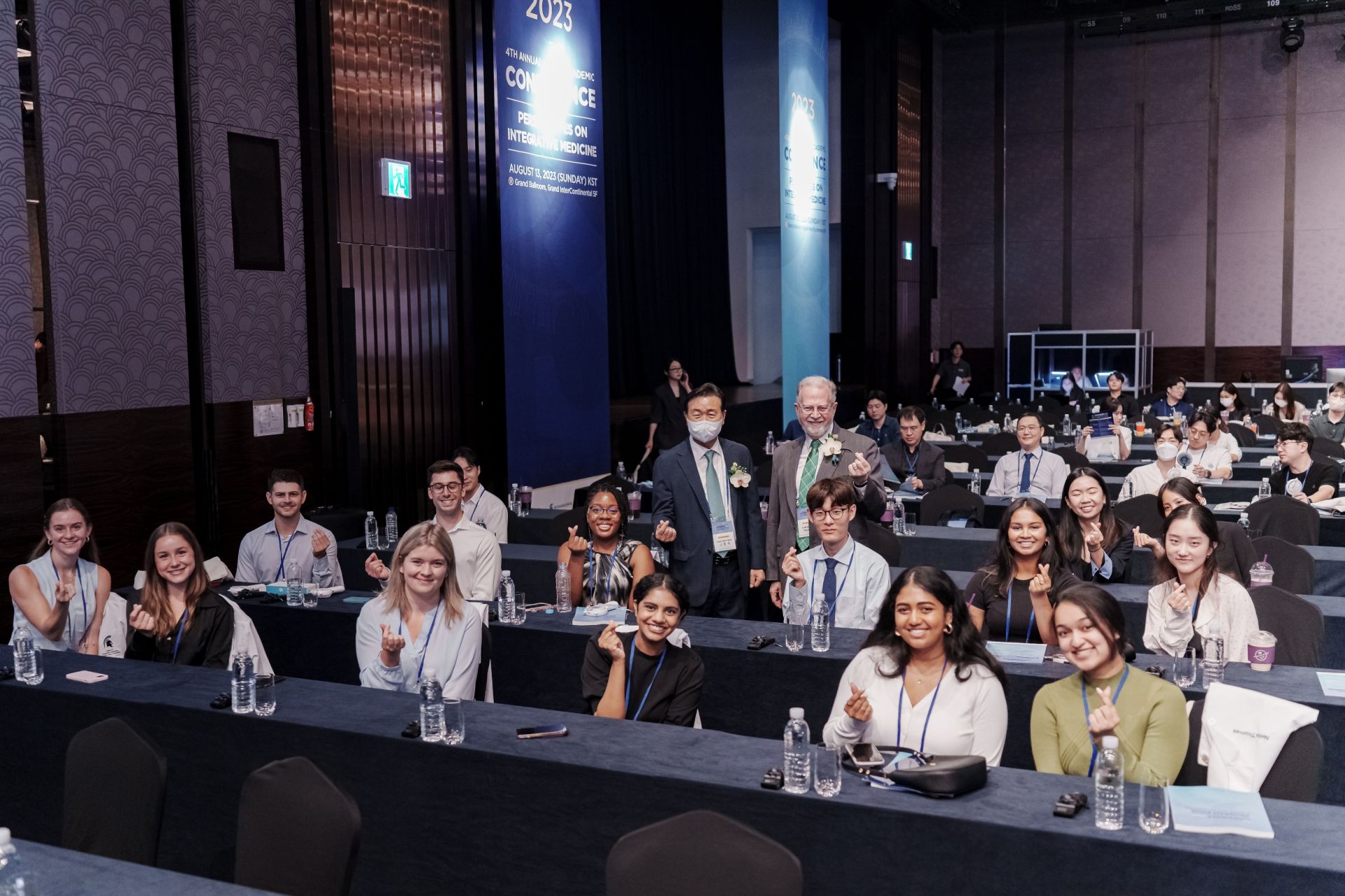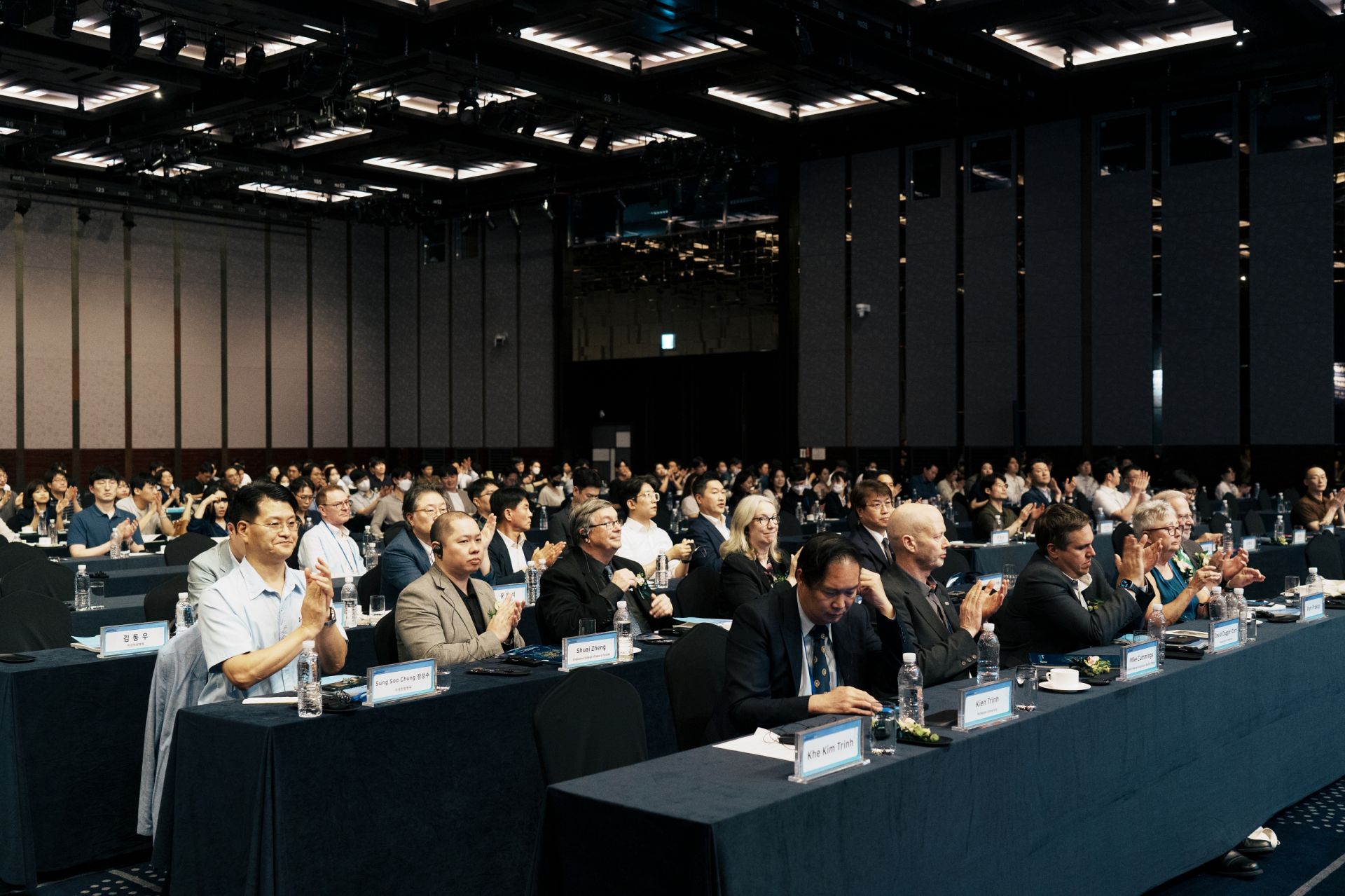 What to read next on Jaseng Medical Academy