ABOUT AJA
Welcome to the Annual Jaseng Academic (AJA) conference, a prestigious event hosted by Jaseng Hospital of Korean Medicine at Jaseng Medical Academy.

At the heart of AJA conferences lies a dedication to the exploration of manual therapies, with a particular focus on Chuna manual medicine (CMM) and osteopathic manipulative treatment (OMT). Notably, CMM gained widespread recognition when it was incorporated into the Korean national health insurance coverage on April 8, 2019. Since its inception in 2018, our inaugural conference has cultivated a sterling reputation as an international gathering dedicated to advancing the cause of Integrative Medicine on a global scale.

This platform has continually evolved into a dynamic arena for the exchange of diverse perspectives and ideas, transcending the boundaries that often separate various medical systems. It is a place where healthcare professionals come together with a shared commitment: to prioritize the best possible health outcomes for patients, transcending the distinctions between Eastern and Western medical paradigms.

As we look ahead to the forthcoming AJA conferences, we eagerly anticipate these events serving as inclusive forums. Here, experts from all corners of the medical world converge to share their invaluable insights. These conferences are not constrained by convention; rather, they are platforms that foster multidimensional discussions across a wide spectrum of medical systems. Our overarching goal as healthcare professionals remains clear: to propel the field of integrative healthcare towards enhanced patient outcomes and overall well-being.Join us in this collective pursuit of excellence, as we work together to shape the future of healthcare and elevate patient care to new heights.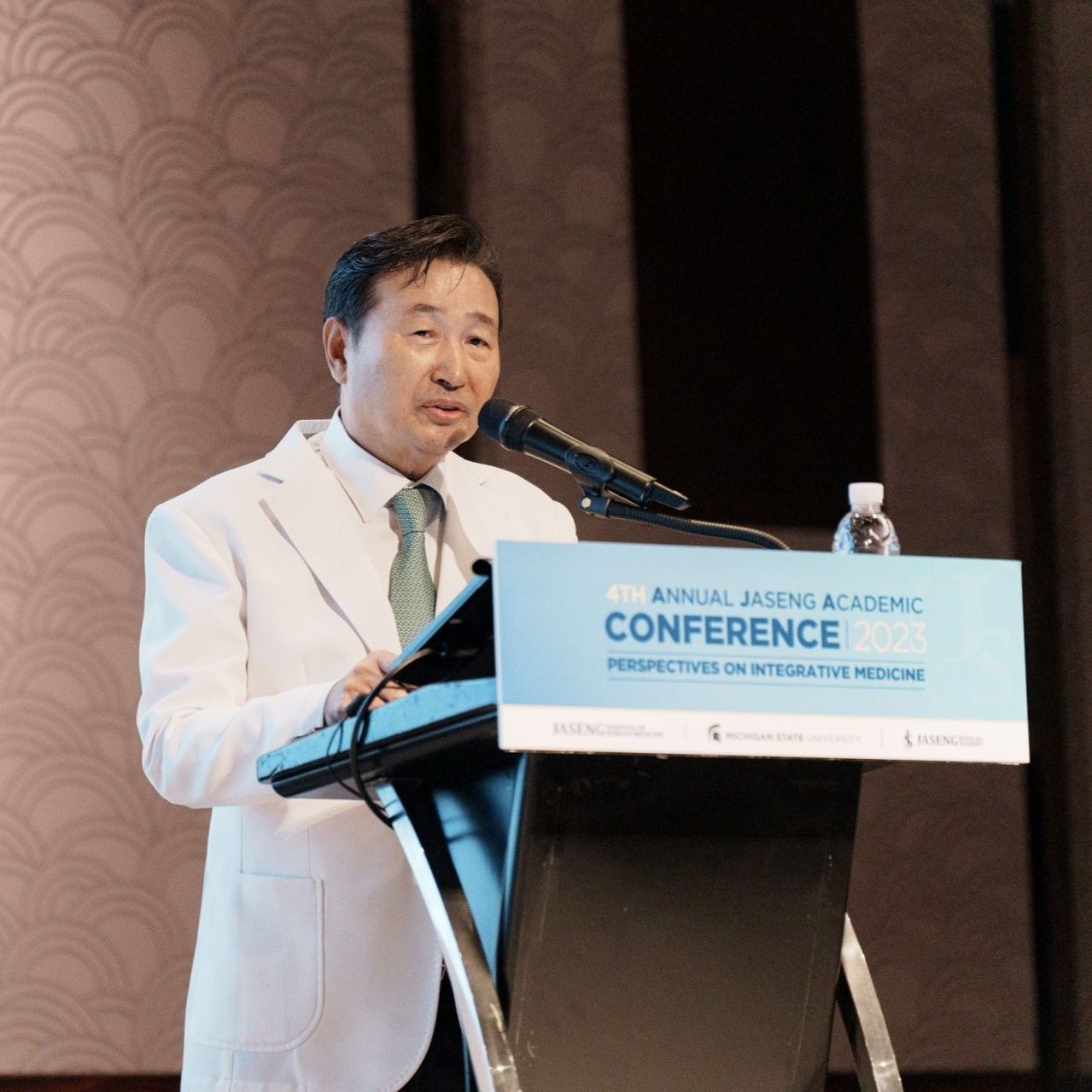 The
AJA

Mission

The Annual Jaseng Academic International conference hosts conferences with the following mission:
Integration of Eastern and Western Medicine: To explore methods for effectively integrating Eastern and Western medical approaches, breaking down traditional boundaries to enhance patient care.

Evidence-Based Practice: To delve into the latest research and evidence-based practices in manual therapies, ensuring that participants are up-to-date with the most current findings in the field.

Patient-Centered Care: To emphasize the importance of patient-centered care, focusing on tailoring treatments to individual needs and preferences to achieve the best possible health outcomes..

Globalization of Integrative Medicine: To discuss strategies and insights for the globalization of Integrative Medicine, fostering international collaboration and sharing of best practices.

Multidisciplinary Collaboration: To encourage collaboration among healthcare professionals from diverse backgrounds, promoting multidisciplinary discussions and the exchange of innovative ideas.
Previous AJAs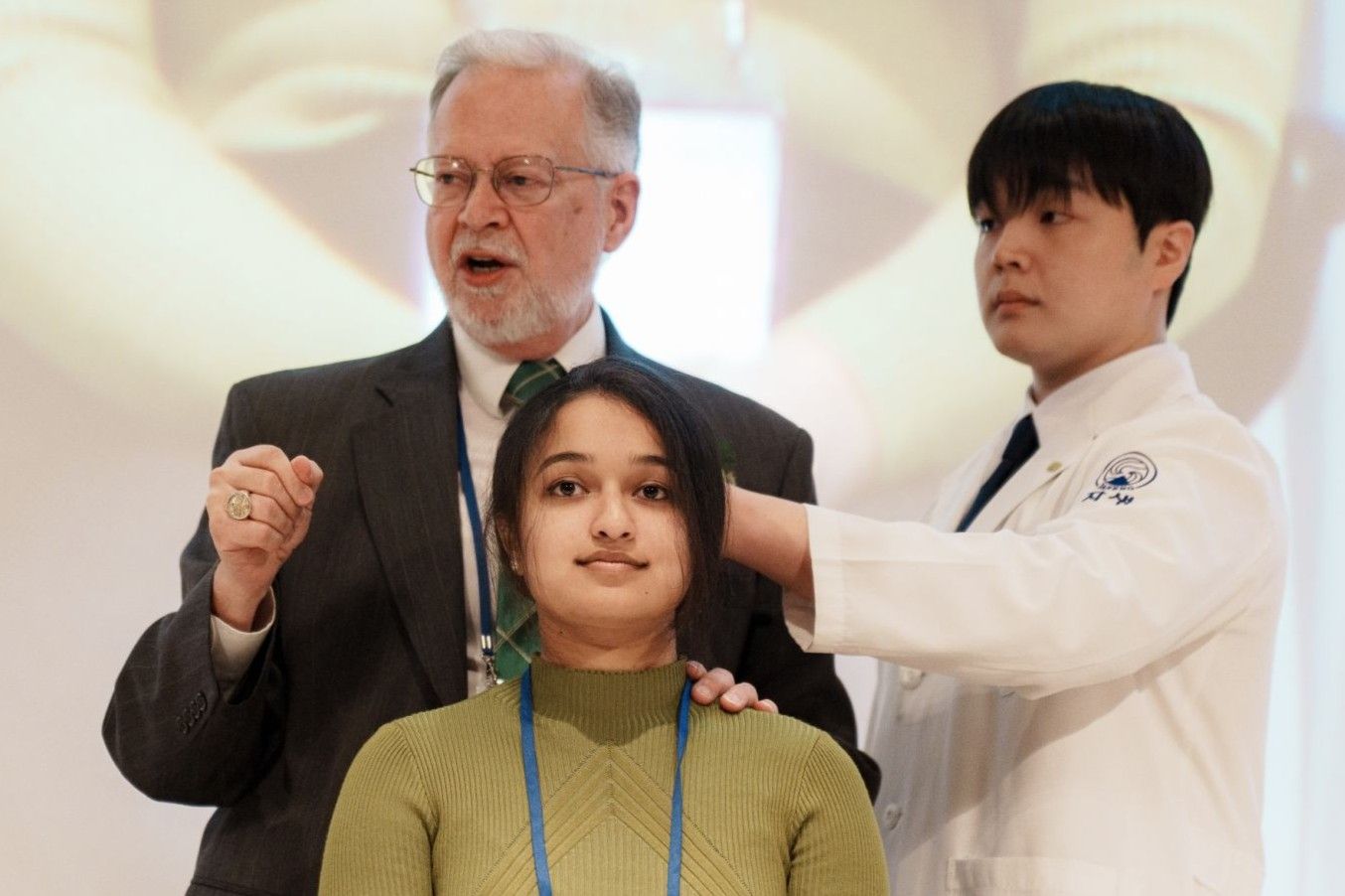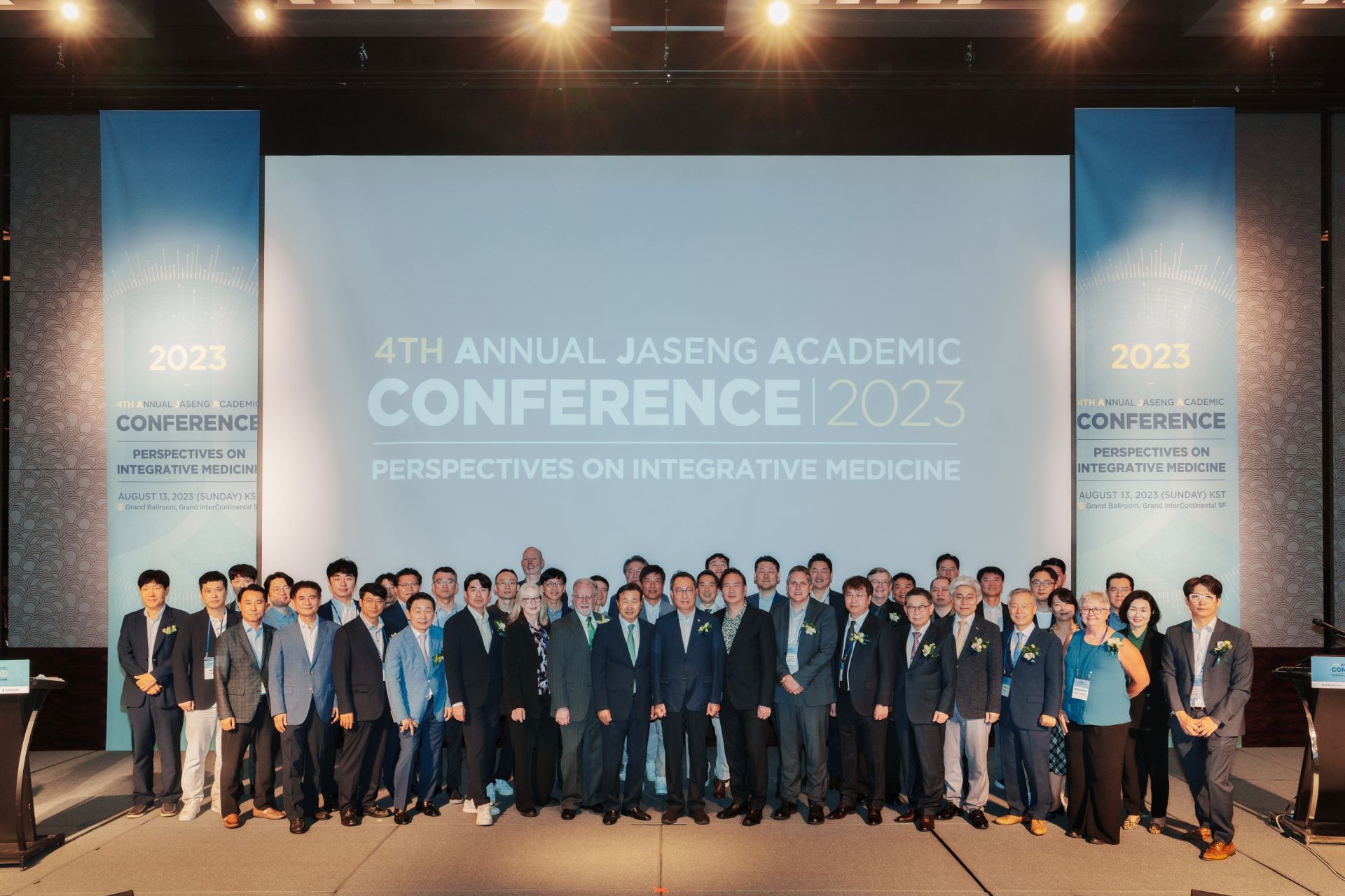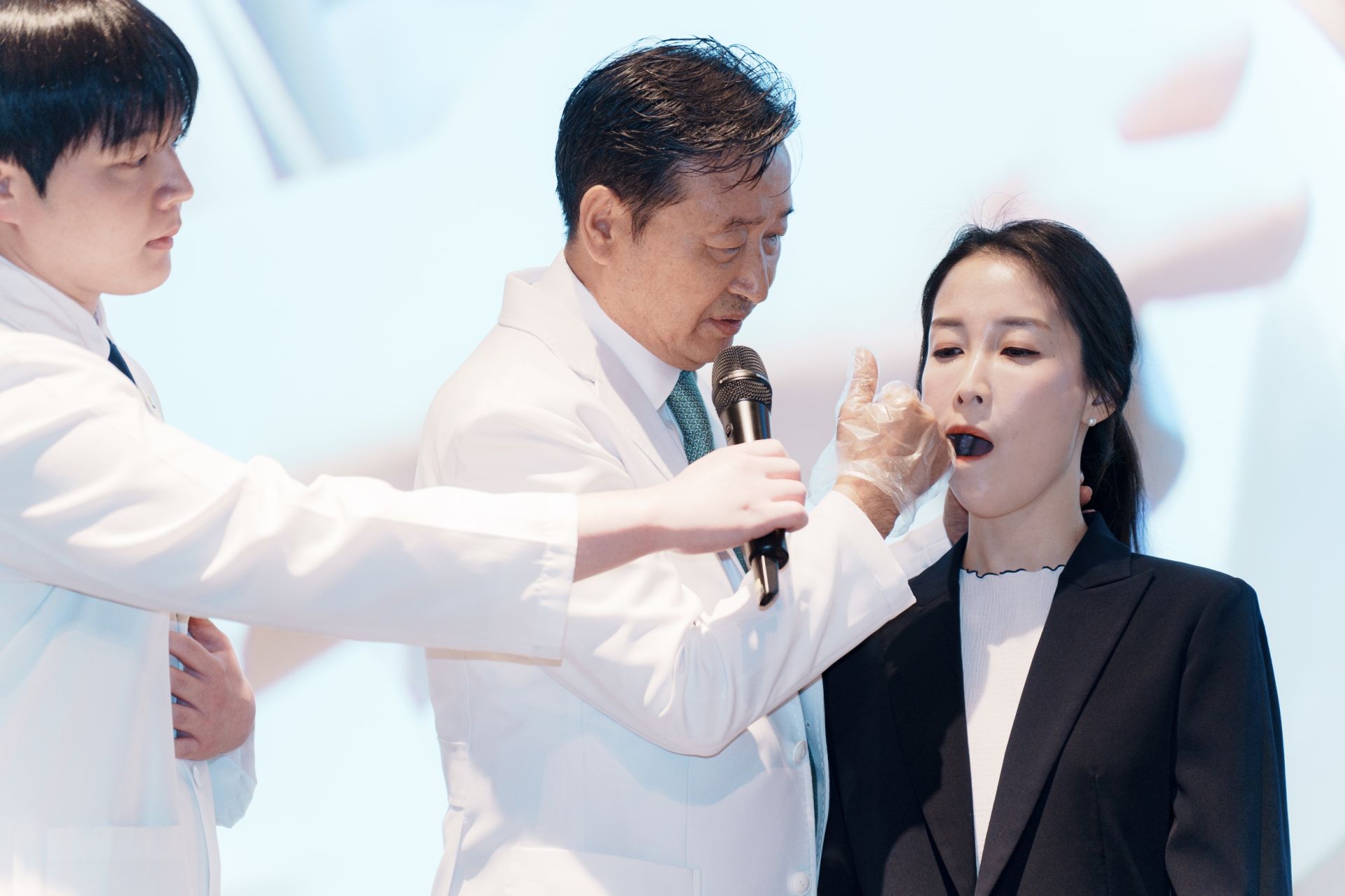 AJA 2023
The fourth AJA was hosted with Michigan State University College of Osteopathic Medicine
under the theme "Perspectives on Integrative Medicine"


AJA 2021
The third AJA was hosted virtually with
Arkansas Colleges of Health Education
under the theme
"Enhancing Self-Healing Power through Healthcare"
AJA 2019
The second AJA was held at Jaseng Hospital with the Washington State Medical Association (WSMA)
under the theme
"Expanding the Scope of Chuna and Manual Medicine"
AJA 2018
The first AJA was held at The InterContinental Grand Seoul Parnas with the American Osteopathic Association (AOA) under the theme
"Present and Future Implications of
Nonsurgical Spine and Joint Treatment"
Accreditation
Jaseng Hospital of Korean Medicine is accredited by the Accreditation Council for Continuing Medical Education (ACCME) to provide continuing medical education for physicians.
All AJAs are accredited to provide the following credits:
· AMA PRA Category 1 Credits™ (Physicians with MD, DO or equivalent medical degrees)
· NCCAOM PDA/CEU credits (Acupuncturist registered in the USA)
· APHRA/CMBA CPD hours (Acupuncturist registered in Australia)
· AKOM credits (Korean Medicine Doctors in Korea)