Message from The Chairman
Welcome to
Jaseng Medical Academy
As founder and chairman of Jaseng Hospital of Korean Medicine, I welcome you to the official website of Jaseng Medical Academy, our affiliated global medical education institution. As a descendant of seven generations of Korean medicine, I have succeeded in building the largest network of hospitals for non-invasive treatment of spinal disorders in Korea and one of the leading integrative medicine hospitals in the world, and I believe that it is my duty to further expand knowledge on the effects, safety, and strengths of Korean medicine and Jaseng non-invasive treatments to the world.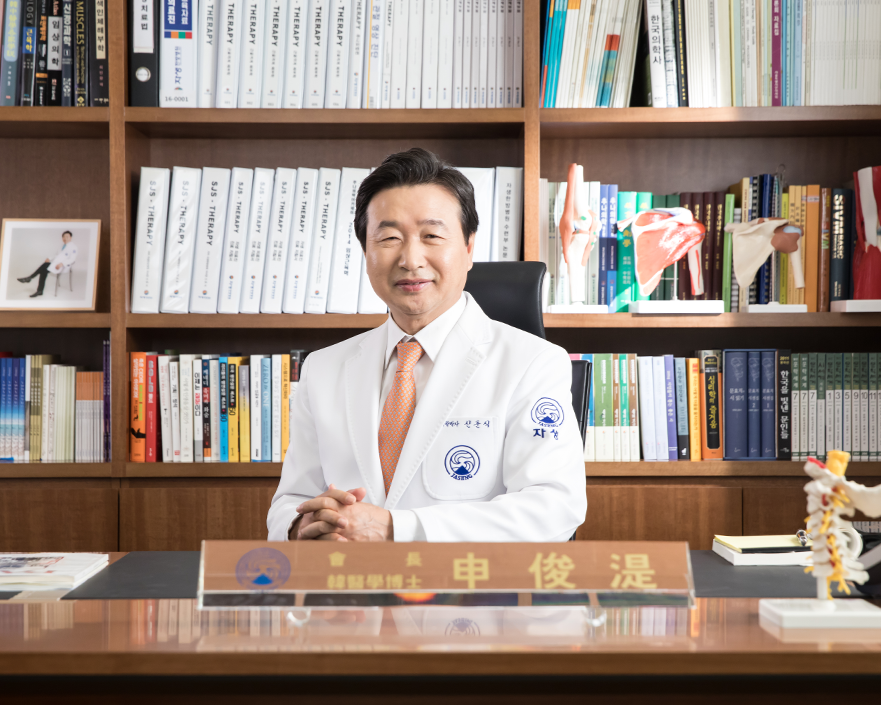 Nearly 2 million treatment sessions are provided to our patients each year, which attests to the many benefits of Korean medicine, and as I witness and experience on a daily basis, what it can deliver to our patients is truly amazing. I have been credited with single handedly changing the paradigm of spinal treatment from surgical to non-invasive treatments in Korea, touching many people's lives through Korean Medicine. In following my father's will, providing Korean medicine treatments and teaching them to others, I am sharing my experience and knowledge so everybody can benefit, and live a pain-free life.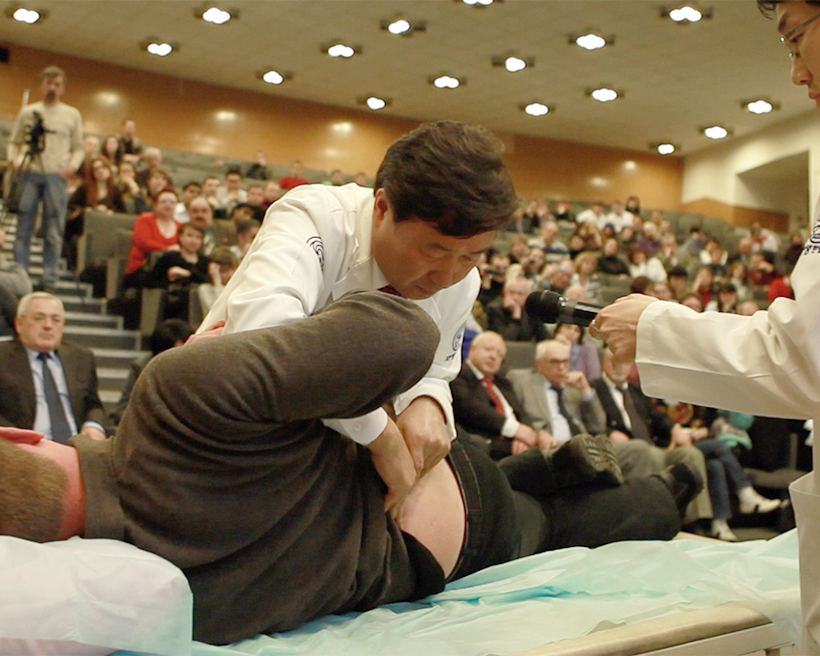 Since the establishment of Jaseng since 1999, I have continued to pursue our mission of globalization through scientific objectification and standardization of Korean medicine. We have collaborated with various international institutions, associations and universities to spread Korean medicine in various countries, which was a small stepping stone towards the global expansion of Korean medicine. Further, through use of online Korean medicine education we can expand our reach to the broader community, and I believe it is our next step in our global expansion project.
We trust that you will find your visit on this website meaningful and pleasant. The site provides you a wealth of information and resources to increase your understanding of Korean medicine and Jaseng treatments. It is designed to meet the needs of physicians, future physicians, and healthcare professionals. A top priority of the Academy is to provide every visitor the highest quality education and service. We welcome your comments and suggestions on our efforts to make Korean medicine education accessible and available for everyone.
Sincerely,
Joon-Shik Shin, KMD, Ph.D, S.D.

Chairman and Founder
Jaseng Hospital of Korean Medicine
Jaseng Medical Academy