The Jaseng Medical Academy, affiliated with Jaseng Korean Medicine Hospital, conducts a 6-week internship program every summer. This program provides a platform for overseas medical students, prospective medical students, and domestic traditional Korean medicine students to interact and explore their competencies in the field of traditional medicine and integrated medicine.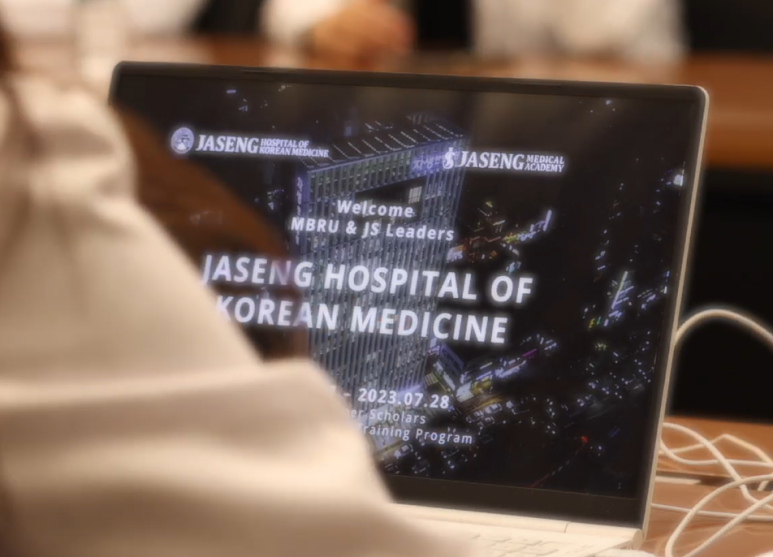 This year's internship program, held from June to July, saw the participation of a total of 24 students. Among them, 12 were high-achieving medical students and pre-med students from prestigious institutions such as University of Tennessee College of Medicine, University of Virginia, and Mohammed Bin Rashid University of Medicine and Health Sciences in the United Arab Emirates.

Additionally, students from Pusan National University Graduate School of Traditional Korean Medicine and scholarship recipients from Jaseng Korean Medicine Hospital also joined the program.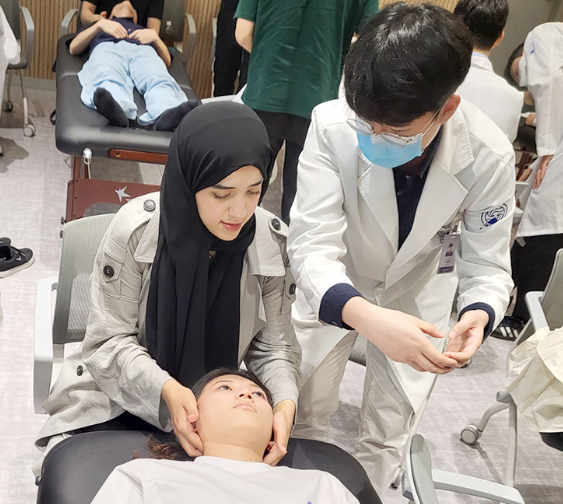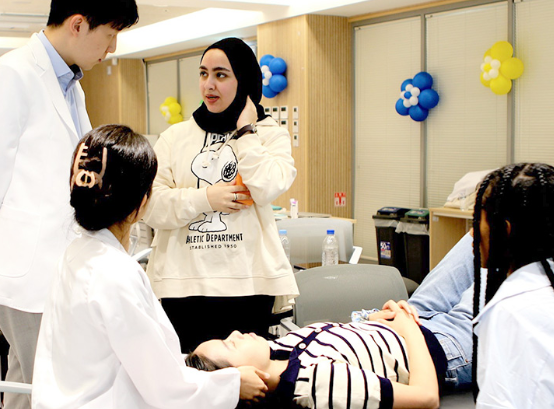 During the internship, students attended lectures on prominent non-surgical treatment methods in Jaseng, such as chuna therapy and motion style acupuncture. They also had the opportunity to observe medical treatments conducted by Jaseng Korean Medicine Hospital's medical staff.
Furthermore, students were able to visit various facilities, including the Jaseng Spinal Joint Research Institute, the Dispensing Room, and Brain Cognitive Science Research Institute in Seoul National University.
Despite linguistic and cultural differences, the participating students demonstrated a deep passion for traditional Korean medicine. Skylar Dsouza, a student from the Mohammed Bin Rashid University of Medicine and Health Sciences, expressed her aspirations, saying, "I want to become a holistic healer who practices comprehensive treatment based on the techniques and philosophy I have learned."
​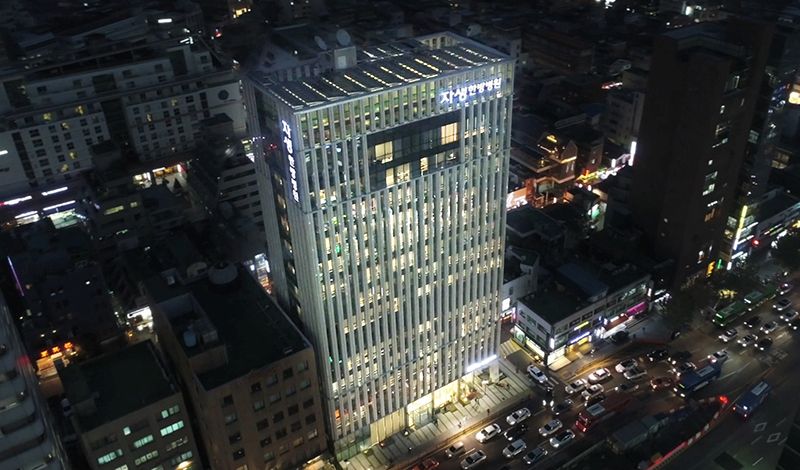 Jaseng Korean Medicine Hospital, accredited as an official education institution by the American Accreditation Council for Continuing Medical Education (ACCME), not only operates an internship program for domestic and international traditional Korean medicine students but also provides continuing education for medical professionals from over 30 countries. We are committed to leading the way in the field of medical Korean Wave through ongoing program development.
What to read next on Jaseng Medical Academy